Brands
The Leaders of Design & Innovation
Meet the companies that we call partners. They form the foundation of our product specifications thanks in part to their best-in-class performance, breadth of product offering and ongoing technological innovation.
Backed by over two decades of in-house, hands-on design and audio engineering, Anthem is the brand of choice for knowledgeable audiophiles, professional musicians and casual listeners alike. Anthem's award-winning preamplifiers, amplifiers and AV receivers deliver an unprecedented level of reliability and functionality for world-class home theaters, dedicated listening rooms and more. Revel in perfectly optimized audio performance with Anthem's proprietary room correction technology that sonically ensures top-quality sound throughout any space in your home. Promising pure audio with no trace of coloration or risk of distortion, Anthem always puts you front and center with your favorite entertainment.
Networks have more stringent performance and bandwidth requirements than ever before, and Araknis is the go-to solution for IT experts in both residential and commercial environments. For best-in-class functionality and support, Araknis offers the ultimate dependability through their wide range of networking products. Operate the network seamlessly when you want to find new features, set new security access levels or expand the system. Routers, access points and switches undergo thorough testing in a variety of environments. Diagnose and resolve problems before they become an issue through the company's trademark OvrC software. Using this cloud management platform, we remotely monitor all your network-enabled devices. We'll troubleshoot issues and reboot devices to help you avoid on-site service calls and extensive downtime.
Enhance your home audio-video quality with AudioQuest's line of speaker and HDMI cables. Drawing on decades of experience, AudioQuest cables deliver unprecedented value and performance for all applications. Audiophiles often like to gauge quality based on ear tests, but at AudioQuest, all cables are developed and judged using a scientific process. Every piece of your home entertainment system matters, but cables often get left out of the equation. Opting for low-end cables will result in damage to your components and dull or irritating sound. AudioQuest is dedicated to bridging the space between your sources and speakers with little to no effect on the signal. AudioQuest cables reduce signal deterioration and coloration for a result true to the original without losing any important details along the way.
Universally loved by audiophiles and recording professionals, Bowers & Wilkins speakers are believed by many to offer the best loudspeakers in the world. They are so synonymous with luxury sound that they're the official audio solution for all Jaguar car models. For more than 50 years, they have been the standard bearers in the hi-fi world through handcrafted speakers, superior grade materials and industry-leading audio engineering. They introduced the use of Kevlar and Diamond for the ultimate in pure, striking sound reproduction, and their audio engineering delivers expansive depth and clarity in your Portland, OR home. Despite being best known for their flagship loudspeakers, B&W now offers the same exacting audio standard to their line of headphones, subwoofers, architectural speakers and even their stylish wireless Bowers & Wilkins speakers.
Experience personalized control for your unique lifestyle in Beaverton, OR with the power of Salt Lake City-based Control4 home automation. Connect virtually any device in your home or business to work together, and command them all with customized one-touch controls and scenes from your system remote or smart device of choice. Whether you're home or away, Control4 home automation gives you the power to command and monitor your estate or business in one platform. The transformative benefits of a smart connected home and business with Control4 delivers convenience, peace of mind and an efficient environment that's comfortable and safe.
Passionately shaped by decades of innovation and engineering excellence, Denon leads in revolutionary audiovisual reproduction to offer powerful sound and video experiences for entertainment enthusiasts everywhere. Each solution is born from vigorous study of physics, electronics, art and nature to ensure they precisely meet the needs of every consumer. Craft the perfect entertainment experience with Denon's vast selection of home theater receivers and soundbars, wireless speakers, hi-fi amplifiers, CD players, turntables and more. No matter the product, Denon promises superb craftsmanship, precision engineering and impeccable performance for any audio solution you desire in your home.
Leverage Epson's long history of electronic innovation with their line of commercial and home cinema projectors, which deliver striking, dynamic quality for projection made perfect. Their wide range of projectors is ideal for home theater enthusiasts who enjoy watching sports, TV shows or movies. With images up to 300", you can relish the big-screen experience in the comfort of home. Meanwhile, 4K video resolution and advanced color processing offer unprecedented detail ideal for both residential and commercial settings. With ultra-bright models available, you can enjoy dynamic images, even with ambient lighting in the room. Dealing with a small space in your home or office? Explore Epson's high-performance, short-throw projectors that can sit just a few feet from the screen.
Since 1979, France-based Focal has been creating benchmark acoustic equipment in the form of home audio loudspeakers, headphones, car speaker drivers and monitor loudspeakers with one goal in mind: to open a gateway to new sensations that allow audiophiles to experience pleasure in its purest form. Focal audio solutions push the limits of sound to offer a truly unique, high-fidelity listening experience that honors the artist's musical creation. Thrill your senses with Focal's vast collection of stunning hardwired and wireless speakers for your dedicated listening room, home theater or whole-home audio system.
A market leader in innovative display mounting solutions, engineering company Future Automation specializes in mechanisms that conceal and reveal displays in modern smart homes, commercial spaces and marine applications. Their unique product line combines functionality with aesthetic appeal to offer greater flexibility for any vision. Future Automation's in-house design team crafts bespoke solutions for projects small and large, with a vast product line that includes lifts, wall mounts, ceiling mounts, table mounts, projector drops, moving panel mechanisms and more that can be seamlessly integrated into any AV installation. Sculpt the design you desire with beautiful, automated AV lifts and mounts from Future Automation.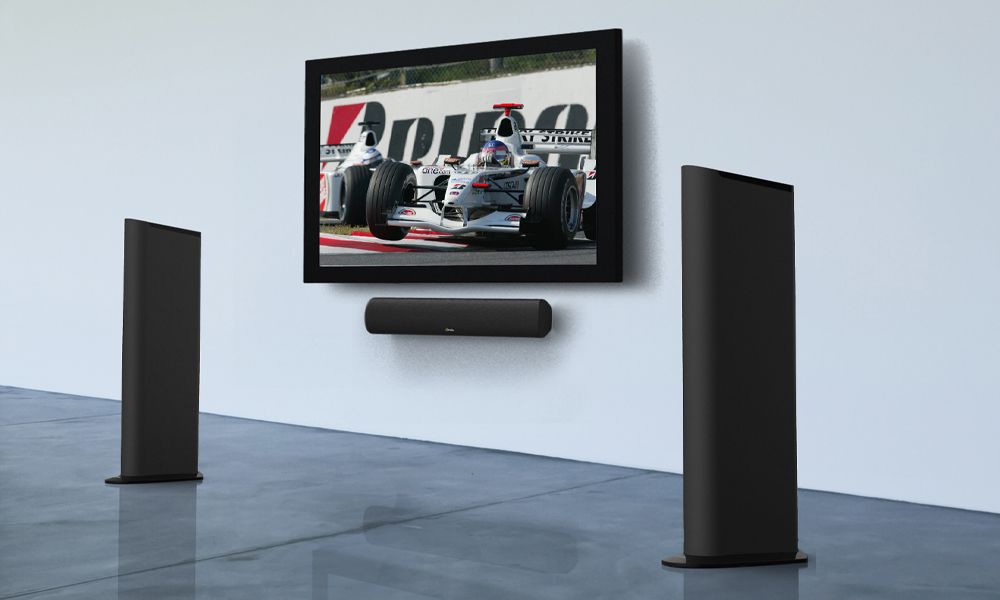 Audiophiles Sandy Gross and Don Givogue founded GoldenEar in 2010 in Irvine, CA, to put their "golden ears" to use to create speakers that hit the golden spot every time. They leverage over a hundred years of experience between them and their engineering team to bring sonic perfection to all GoldenEar loudspeakers. Each speaker model delivers high-performance audio regardless of the price point. When listening through a GoldenEar loudspeaker, the components virtually disappear, so it's only you and the recording in the room. At the heart of their success is a focus on a wide soundstage, a smooth frequency response, solid bass response and sonic clarity. While known famously for home theater speakers and soundbars, GoldenEar also offers its flagship Triton Series 2-channel speakers and discreet in-wall and in-ceiling speakers ideal for custom whole-home audio solutions.
HiFi Rose offers some of the finest music streaming products on the market today. Their products are a few steps above the mainstream products you see from Denon, Sonos, Bose and others that tend to focus on the quantity of music services you can manage. HiFi Rose focuses on managing streaming music services that can stream at CD quality or better, to give you the best experience possible. You can manage all of your music and apps from a very easy to use app on your smartphone or tablet, and in some cases on the front of the unit itself with a beautiful color touchscreen. If quality over quantity is what you are after, HiFi Rose should be at or near the top of your shopping list!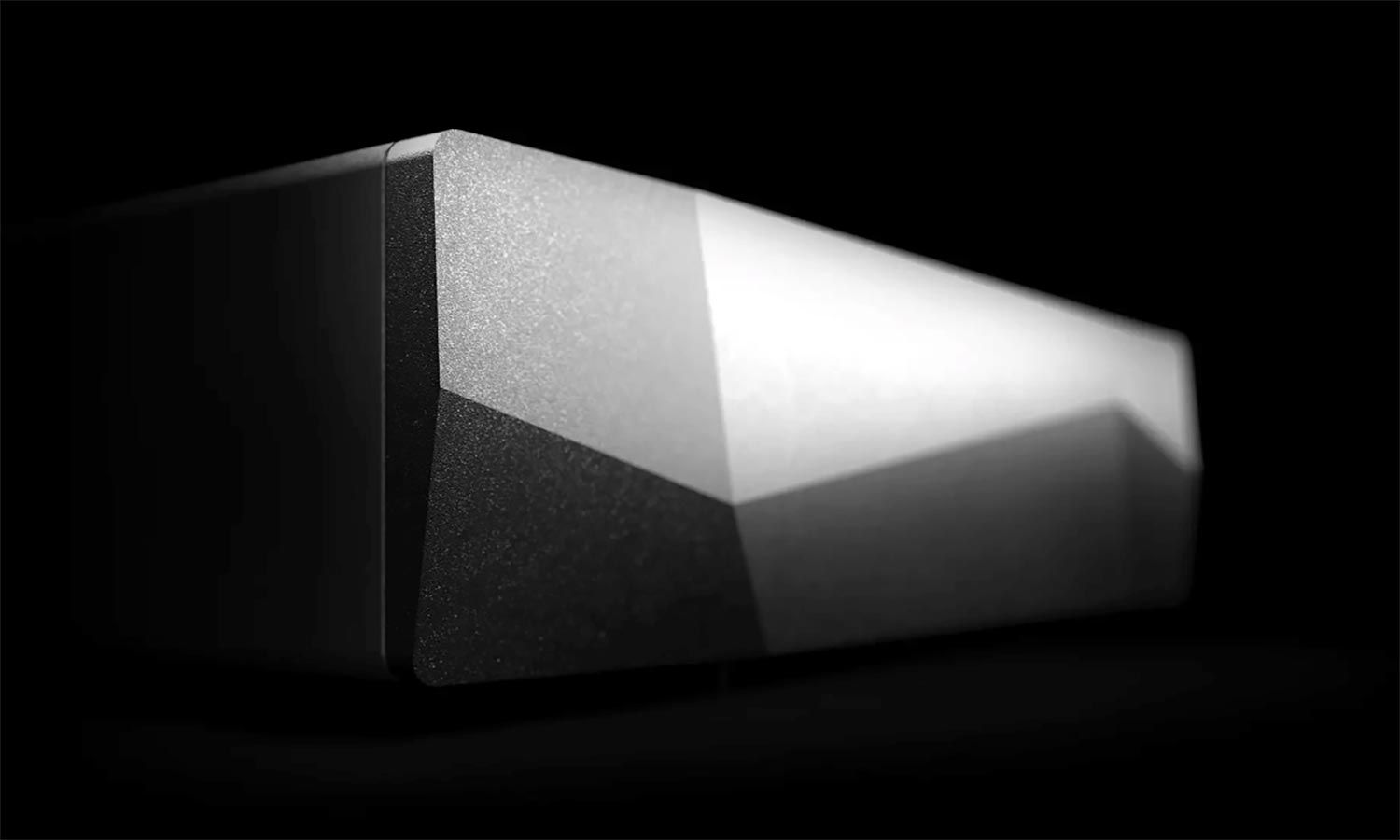 Innuos is a Colorado based company that was founded in 2009, and their goal was to design a digital music streaming product that not only sounded great, but had an artful aesthetic to it. When you heard the term "digital music" back then it only evoked negative connotations where the assumption was the sound was very dry, and oftentimes harsh where you couldn't listen for long periods at a time. You combine that with the majority of companies building them didn't have a software staff to make the experience of streaming music easy to use. 
Both of these obstacles were quickly addressed by Innuos, and people quickly found out that the sound was very natural and easy to listen to. Sound quality was only half of the equation they were trying to solve, and they took the user experience very seriously, and before they knew it software engineers outnumbered the rest of the staff combined! 
JL Audio is a consumer and professional audio manufacturer focused on delivering unique engineering, superior quality and high-performance audio to sound enthusiasts around the world. JL Audio was founded in 1975 on the belief that great audio has real value and that their discerning customers can "tell the difference." The Florida-based company is known as one of the pioneers of the car audio industry and is also active in the marine, home, mobile and powersports markets. JL Audio is particularly famous for their subwoofers, which have received the highest accolades from audio reviewers and demanding audiophiles around the world and feature proprietary, patented technologies that require unique assembly techniques. Nearly all JL Audio speaker systems are built in the United States and overseen by production and logistics professionals who make sure every product maintains the company's high-quality standards.
With over ten thousand independent and major studio motion picture films, TV series, concerts and documentaries available, Kaleidescape serves homeowners the most pristine menu of 4K Ultra HD entertainment to be enjoyed from the comfort of their couches. Kaleidescape combines movie players and servers with online selection and delivery of the highest quality media, taking the top spot for must-have content sources that power your home theater or media room. Browse, select and purchase any content you desire, and upload your physical media to be stored digitally with the rest of your entertainment. The intuitive interface is designed for graceful navigation of your selections and settings so you never have to take your eyes off the screen.
Luma Surveillance delivers security solutions crafted without compromise with IP and analog systems that deliver crisp images and intuitive user interfaces. Optimize your security without ruining your décor with sleek cameras available in various styles and colors. Designed with homeowners in mind, Luma recorders offer a simple, consistent interface that lets you play, pause, rewind and edit video with a simple click or tap. Their video management systems make it easy to flip between recorded and live footage, whether at home or on the road. Users can also create precise rules for when cameras should record to avoid hours of useless footage. Luma—a subsidiary of Charlotte-based Snap AV—integrates seamlessly with the top smart home companies including Control4, Crestron and Savant.
An audiophile favorite since 1953, Marantz delivers uncompromising sound true to the original recording. All Marantz products are crafted with sonic supremacy in mind to provide unmatched hi-fi sound that redefines the listening experience. Each product is the result of purposeful design and state-of-the-art technology that respects tradition while embracing innovation. Having passed rigorous testing at the hands of in-house sound masters, you'll experience the same extraordinary Marantz signature sound each time. At the heart of all Marantz' hi-fi audio products is the idea that music matters—and so does the way you listen to it. Let Marantz' award-winning receivers, amplifiers and wireless music systems transform the way you listen to your favorite music and movies.
McIntosh has been shaping music since 1949 with its distinguished offerings of luxury audio systems. From two-channel stereo sound systems to multi-channel home theater surround sound systems, the New York-based manufacturer offers a large scale of handcrafted audio products that enable music and film enthusiasts to truly live inside the most immersive soundscapes. Their iconic blue Watt output meter lives on every one of their amplifiers and receivers and is truly a global symbol of quality home audio. Go beyond the home theater and dedicated listening room with audio products like their signature turntables, CD players, speakers and headphones that bring exceptional sound to your everyday life. When you choose McIntosh, you choose the same experience, passion, and performance that has powered some of the most iconic musical moments in history.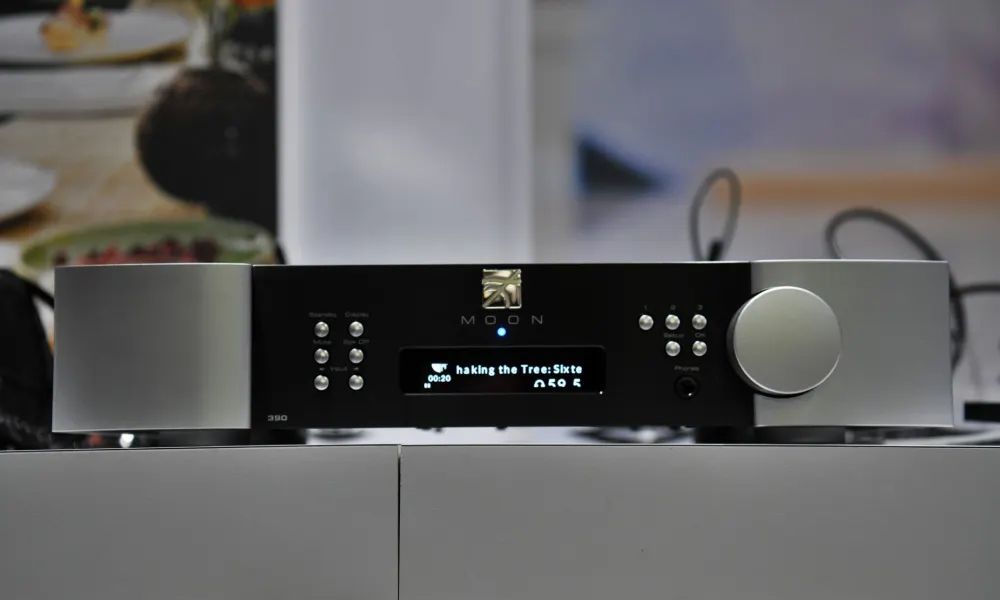 Generate passions. Put people of all horizons, nationality and culture in tune. Vibrate at the same rate. That's what we've been aiming for every day for 40 years. Giving access to sound purity, allowing intimacy with the performer, this is our way, at MOON, to bring to life striking emotions through music. MOON devices are designed with the intention that these intimate moments with the artist endure and remain authentic, for life.

All Moon products are built in Canada, and it has been that way for 40 years. Every product carries a 10 year warranty from the date of purchase, few manufacturers offer something even close to that. Over the years they have won over 400 awards which shows the dedication to improving their products and adding to the line when the market calls for it.
A group of European audiophiles founded NAD Electronics in 1972 with one goal in mind: combining astounding sound quality with unprecedented value. NAD sound engineers focused on removing the bloated features found in high-end electronics and focusing on the essentials. NAD developed the world's best-selling hi-fi amplifier and the first Dolby C player during the next 40 years. As one of the pioneers in digital sound, they delivered the epitope in high-performance digital amplification. Leveraging a development team now based in Canada, NAD continues to innovate to ensure each product they produce sounds better than the last. Listen to your favorite recordings or movies just as creators intended with their premier lines of amplifiers, processors, AV receivers, turntables, CD players, media players and headphones.
Founded with the mission to offer affordable turntables and the best analog experience in the age of digital audio, Pro-Ject creates turntables that are crafted from scratch and by hand in-house in the Czech Republic. After the success of the Pro-Ject 1 turntable, they have expanded their offerings internationally and now ship to over 8- countries worldwide. Choose what you need without unnecessary features and explore visually pleasing products that showcase a detail-oriented approach.
The central mission behind REL Acoustics is to deliver raw, pure sound that captures the initial artist's intention. The British company was founded in 1990 due to general dissatisfaction with the subwoofers on the market. Subwoofers and sub-bass systems for two-channel audio and home theater systems remain their specialty. They offer four lines ranging from the entry-level Serie HT to the high-end Reference Series. Keeping their focus on subwoofers allows them to hone in on the best materials and construction to deliver the perfect bass integration for any system. It's a commitment to innovation through ongoing testing and experimenting that constantly improves the sound experience no matter the application or budget.
Since Salamander Designs was founded in 1992, they've placed innovation and specialization at center stage with their AV furniture designs. Not only does Salamander Designs specialize in AV cabinets, but they also offer racks, stands and home theater seating. All units are built-to-order in their Bloomfield, Connecticut headquarters, whether working with a pre-designed model or building from scratch. Explore a wide range of styles, materials, sizes and finishes to build the ideal solution for your home. A design configurator on their website guides you through the process based on the technology you wish to include. Beyond the overall aesthetics, each piece of furniture enhances the performance of your electronics while facilitating their maintenance. Leveraging precise aluminum frames and natural materials, Salamander Designs delivers products built to last.
Unleash the full potential of your home theater with Screen Innovation's masterful indoor and outdoor screen models. Revolutionize your viewing experience with ambient light rejecting screens so you can enjoy your favorite films even during the day. Embrace the big screen experience in a stylish environment with their sleek, zero edge models that fit seamlessly in any space. Now you can even take your screen on the go with the Solo line model featuring a portable cassette and a two-year battery life. Tiles and rear projection screens, meanwhile, allow unique and engaging digital signage solutions for businesses. Recently, Screen Innovations has also released motorized shades for indoor and outdoor use in a wide range of models and colors.
Established in the early 1980's, Southern California-based Dana Innovations is the parent company of Sonance, iPort and TRUFIG. Sonance specializes in designing high-quality audio systems for luxury homes and businesses that work in virtually any environment, from in-wall and in-ceiling to expansive outdoor landscapes and more. Enjoy sightless surround sound that immerses you into your favorite blockbuster film or musical soundtrack with discreet speaker solutions that complement any indoor décor or hide evenly throughout your gardens and foliage. With Sonance, delight in immaculate sound with minimal visual impact thanks to the beautiful blending of technology and aesthetics. Further expanding on its commitment to luxury sound, Sonance acquired James Loudspeaker in 2019. The acquisition allows Sonance to leverage James Loudspeaker's innovations in the areas of custom and architectural audio to create high-performance, bespoke solutions for its clients.
Sonos envelops every space of your home with brilliant audio, creating a soundscape you can easily customize to play what you want, where you want. With smart, wireless speakers for your music and cinema, Sonos expands crystal-clear audio anywhere you desire and connects to all your favorite media sources for easy, one-tap listening. Seamlessly command your speakers with voice activation or from your smart device of choice and rediscover your favorite music with a sound system that lets you listen your way.
Delight your senses with professional-grade home entertainment solutions designed to harmonize both picture and sound for a breathtaking, true-to-life experience in your Portland, OR home. Unprecedented contrast, color and realism are made possible with Sony home theater system's proprietary technologies that also lead in pixel-by-pixel detail for texture you can practically feel. Whether you're outfitting a multi-purpose media room or a dedicated private cinema, Sony's line of premium 4K HDR projectors and TV displays, AV receivers and high-resolution speakers work in tandem to craft the immersive experience intended by film and video game creators.
A leader in the projection screen industry, Stewart Filmscreen Corporation combines elite function, value and quality in all of their products. For 70 years, their extreme attention to detail has resulted in some of the best display solutions for home theaters, digital signage and conference rooms. The designers at Stewart Filmscreen Corporation reject the one-size-fits-all mentality. Whether you need to adapt your screen to ambient lighting, rear projection or an office workflow, Stewart Filmscreen Corporation delivers the ideal model for any application. Their display inventory includes 25 different screen materials, custom-built for each installation. Their brightness and color uniformity make them the go-to company for post-production work by major movie companies and the only screen manufacturer company with two Academy Awards.
URC delivers premium home automation and control solutions, bridging all your connected devices. Their Total Control 2.0 platform lets you seamlessly manage your media, security, lighting and more from one easy-to-use and customizable graphical user interface. Gain access to the Total Control 2.0 experience from your smart device of choice, including elegant touchscreens, handheld remotes, keypads or mobile apps that are all driven by powerful URC system processors. Hands-free control is also available through voice commands from Amazon Alexa and Google Assistant. This professionally installed and programmed system integrates with thousands of products in addition to the native URC product line up. Headquartered in Harrison, NY, URC has been a global leader for 25 years in automation and control for both residential and commercial projects.
An industry leader in acoustic technology, Vicoustic was founded in Portugal in 2007 and is now found in over 70 countries worldwide. Their products address a wide range of complex sonic environments, including home cinemas and listening rooms, public spaces and professional studios. On the residential side, absorption, bass traps and diffusion are accomplished through beautiful panels and wallpapers. Creating superior sound in public spaces is more about controlling reverberation through absorption and insulation through their tiles, wallpapers, suspended baffles and high ceiling treatments. A professional studio or control room aims to reduce distortion utilizing absorption panels, bass traps, diffusion, budget line insulation and acoustic doors. Superior functionality, sustainability and adaptability are behind the success of all their products.
VTL - Vacuum Tube Logic was founded in 1987 with the goal to design and build tube electronics that would deliver the most lifelike sound for a home stereo system. That is still their goal today, and they continue to solely focus on analog tube electronics in a day and age where everything is transitioning to digital. Tubes use simple circuits, and the less components you have in the signal path the more natural and lifelike the sound will be.
A popular belief that doesn't hold any weight is that tube electronics are dated technology, and their hay day came and went years ago. Truth is that there are advancements in many key areas in tube electronics like the power supply, circuit board layouts are cleaner, more precise, and easier to service. You take these advancements, along with the resurgence in vinyl production and sales, and you can see why tube electronics are more popular than ever!
Start Your Journey to Smarter Living
Connect with us to learn more about how these industry-leading brands work together to create your dream smart home or business.